AAC
Proudly Introducing
Jett Plasma To Ireland
Jett Plasma is one of the most exciting developments in facial rejuvenation during the last few
decades.
It has been developed as an alternative to classic ablative resurfacing (typically done with a CO2 or Erbium laser) where some of your skin is literally burnt off.
An eye-lift can make a face look years younger, but because of the surgical risks involved and aftercare, patients are demanding a faster treatment with minimum downtime. 
Aesthetic practitioners are being continually challenged to offer non-surgical procedures that provide amazing results. This is why education is powerful to AAC
OBJECTIVES
Course Objectives & Outcomes
RQF Level 4
Regulated Qualifications Framework. The RQF relates to all qualifications regulated by Ofqual UK
Exclusive Direct Current
Only Jett Plasma use Direct current (DC) electric plasma, all other devices use Alternating current (AC)
Precision and Safety
DC offers more precision making Jett the safest device on the market
Non Invasive
Jett being the only plasma device to allow intensive scanning and constant dot size
Fast Recovery Time
Jett offers the best results and fast recovery time thanks to DC and offers the stability and precision required for aesthetic practitioners
When you work with Jett Plasma you are working with a name both you and your clients can trust
Every Thursday 10.00 – 16.00
2 Day course
The course aims to teach you the principles of Jett Plasma and how to perform the treatments practically and safely.
Every Friday 10.00 – 16.00
2 day course
There are two types of Plasma devices, Direct current and Alternating, this course will explain the differences between the two technologies
COURSES
Jet Plasma Course Info
Introduction
2 Days
During this course we will endeavour that you learn what plasma is, How to use the device and all relevant A&P related to the treatment, and protocols and procedures for each treatment so that you finish the course feeling confident that you will be able to provide this therapy on your clients. When carrying out a treatment it is important to remember your own comfort. You should not put your body under any unnecessary stress, strain or fatigue and therefore during the treatment you will need to perfect your own posture.
What  is Plasma?
2 days
Plasma is the fourth state of matter: Liquid, Solid, Gas and Plasma. The principle is to ionise gases in the air to create a small electrical arc, similar to a tiny lightning bolt, with which the areas affected by aesthetic problems may be treated, without unwanted damage to surrounding areas. The plasma causes instant contraction and tightening of skin fibres causing shortening and tightening of skin fibres, thus resulting in the reduction of the skin surface. The final result is an improvement of the firmness and tension of the skin (lifting effect). 
The Technology of Jett
2 days
The Direct Current technology patented by Jett allows you to offer both Scanning (unique to JETT) and Doting of the skin offering clients better treatment results with significantly less down time, and safe to work under the eye. Jett offers a constant dot size of 0.1 mm with controlled depth compared with others on the market with dot sizing of 0.4mm to 0.6mm with varying depth. This offers a lot more even treatment with a greatly reduced down time for the end client. It reduces the chance of infection and hyperpigmentation significantly.
TESTIMONIALS
What Our Students Say

Really impressed with the standard of education and facilities at AAC College. Although there were a lot of people on the course we all got individual attention and advice. The hands on modules where you learned how to work the therapy machines, I found very helpful.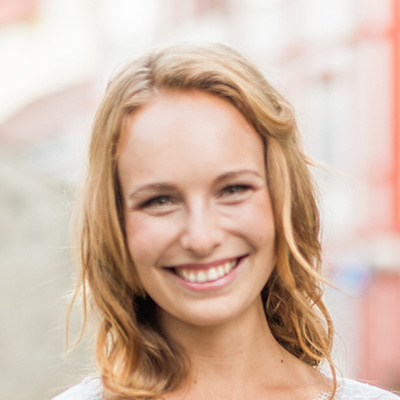 Joan Landers
Shapes & Faces Salon, Cork.

I attended the AAC College in September with a friend of mine from Wicklow. Could not fault the attention to detail and we both qualified with our courses. Found the tutors all very knowledgeable and their experience really shows. Easy to find in Stillorgan with plenty of free parking out front.
Eimear Ryan
Beauty Therapist, Meath.
CHOOSE US
Why Learn With Us?
Over 20 Years Experience
In the Aesthetics and Beauty industry
Qualified & Professional Staff
Offering a detailed and certified curriculum.
Located in Stillorgan County Dublin
Our school has free parking and modern classrooms
Hands On Teaching
With live model and practical demonstrations
Best Practice
We adhere to Industry Best Practice guidelines, regulations and standards.
Book A Course Today!
In order to maintain our accredited status, we must demonstrate that our courses provide the highest quality training to our students and that our training facilities are equipped to the best possible industry standards. All courses are given by qualified and experienced professional beauty tutors.
View All Courses
enroll online