Study, Learn & Qualify
We offer over a dozen Aesthetic courses that are both ITEC and ABT certified including diploma courses. Our modern educational facilities are located in Stillorgan Co Dublin.
Aesthetic Certificates
All our courses are ITEC and ABT certified

Online Studies
Study and learn online with AAC
20 Years of Experience
Within the Beauty & Aesthetics industry
COURES
Our Course Offerings
ITEC Level Courses
5 courses
Expand your knowledge and client base with our five ITEC Level 3-5 certified courses. Tattoo Removal, Ultrasound, Micro Needling, Radio Frequency and IPL Laser.
Accredited Courses
4 courses
We offer four dedicated courses accredited by industry leader, The Association of Beauty Therapists. Choose from HIFU, Dermal Filler, Cryolipolysis and Cavitation.
Diploma & Self Learning Courses
2 Courses
We are building a curriculum of diploma and online courses tailored to our students needs. Our Laser and Light Diploma is available now with more courses to come.
Register Today!
Start learning how to increase sales and revenue for your Aesthetics and Beauty business by contacting us with your details. An AAC staff member will reply to answer any questions you may have.
WHY
Why Learn Aesthetics?
Travel With Your Qualification
AAC accreditation and certification is recognised in the majority of EU countries
Increase Your Job Opportunities
Enhance your CV and experience with any of our courses.
Work In The Aesthetics Industry
Join the fast expanding field of beauty aesthetics
Become a Better Learner
Our classes are designed to deliver a one to one practical learning experience
Improve Business & Communication Skills
Our courses contain business and client communication modules
Speak With More People
Learn how to network within the aesthetics and beauty industry.
2 day course
HIFU
Ireland's first accredited course in High Intensity Focused Ultrasound (HIFU), the most advanced non-surgical face & neck lift technology.
2 day course
Cavitation
Offering an in depth understanding of anatomy, physiology and pathologies for Ultrasound Cavitation treatments.
CHOOSE US
Why Learn With Us?
Over 20 Years Experience
In the Aesthetics and Beauty industry
Qualified & Professional Staff
Offering a detailed and certified curriculum.
Located in Clane, County Kildare
Our school has free parking and modern classrooms
Hands On Teaching
With live model and practical demonstrations
Industry Best Practice
We ensure that we comply with the highest standards on industry regulation.
About US
Our Story
We began our story over two decades ago in Dublin starting work in the beauty industry. We opened our first shop in Clane Co Kildare in 2001 and from there we built up our client base to 124 customers. In 2016 we partnered with 3D Lipo and became the brands leading retailer supplier offering us expert experience in the medical device sector.
We then opened our Aesthetics school in 2018, to help and educate our retail clients to achieve the best results from their machines and how to deal with legal regulations, client best practice and after care service.
TESTIMONIALS
What Our Students Say

Really impressed with the standard of education and facilities at AAC College. Although there were a lot of people on the course we all got individual attention and advice. The hands on modules where you learned how to work the therapy machines, I found very helpful.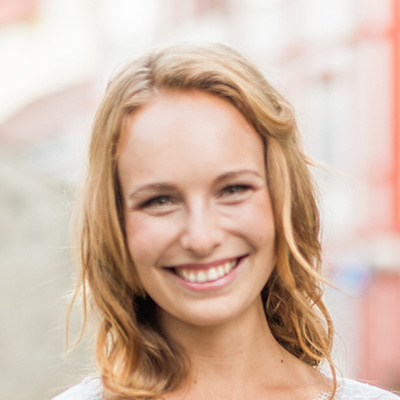 Joan Landers
Shapes & Faces Salon, Cork.

I attended the AAC College in September with a friend of mine from Wicklow. Could not fault the attention to detail and we both qualified with our courses. Found the tutors all very knowledgeable and their experience really shows. Easy to find in Stillorgan with plenty of free parking out front.
Eimear Ryan
Beauty Therapist, Meath.
ADDMISSION
Attending Our School
Applying Online
Choose your course and start the first step in becoming a qualified aesthetic therapist. Please fill out the application form by clicking button below.
How To Find Us
We are located in Clane, Co Kildare with free parking on site.  Click on the button below for Google Maps location.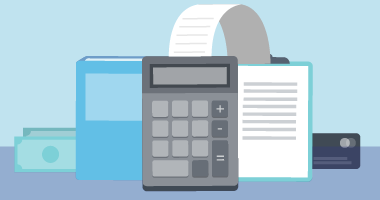 Tuition Terms & Conditions
Read all about the legal details associated to our tuition courses and device sales. We encourage safety and respect in our business dealings.
Am I a good candidate?
Good candidates have noticeable bulges in certain areas they'd like to get rid of. The fat reduction procedure is specifically designed for those who have unwanted fat that resists diet and exercise. Unlike gastric bypass surgery, the procedure is not a weight loss solution for people who are obese. It is, however a non-surgical alternative to liposuction. Request a one-on-one consultation with us to determine if this procedure is right for you.
How long is each session? How many sessions will I need?
We will help you create an individualized treatment plan tailored to your specific goals. The length of your session will vary depending on the number of areas being treated during one visit. We may schedule additional sessions in order to meet your goals.
Can I return to normal activities after my treatment?
Yes, you can. The procedure is completely nonsurgical, so you typically can return to normal activities immediately. Patients often return to work after their session is over.
When will I see results?
You may start to see changes as quickly as three weeks after your treatment, and will experience the most dramatic results after two months. But your body will still flush out fat cells and continues doing so for up to four to six months after treatment.
Is it safe?
Cryolipolysis is CE-cleared for the flank (love handles), abdomen, and thigh. With over 1 million treatments performed worldwide, it is proven to be a safe and effective treatment for nonsurgical fat reduction.
Where does the fat go? Are the results permanent?
Once the treated fat cells are crystallized (frozen), your body processes the fat and eliminates these dead cells. Once the treated fat cells are gone, they're gone for good.
Book A Course Today!
In order to maintain our accredited status, we must demonstrate that our courses provide the highest quality training to our students and that our training facilities are equipped to the best possible industry standards. All courses are given by qualified and experienced professional beauty tutors.
View All Courses
Register online